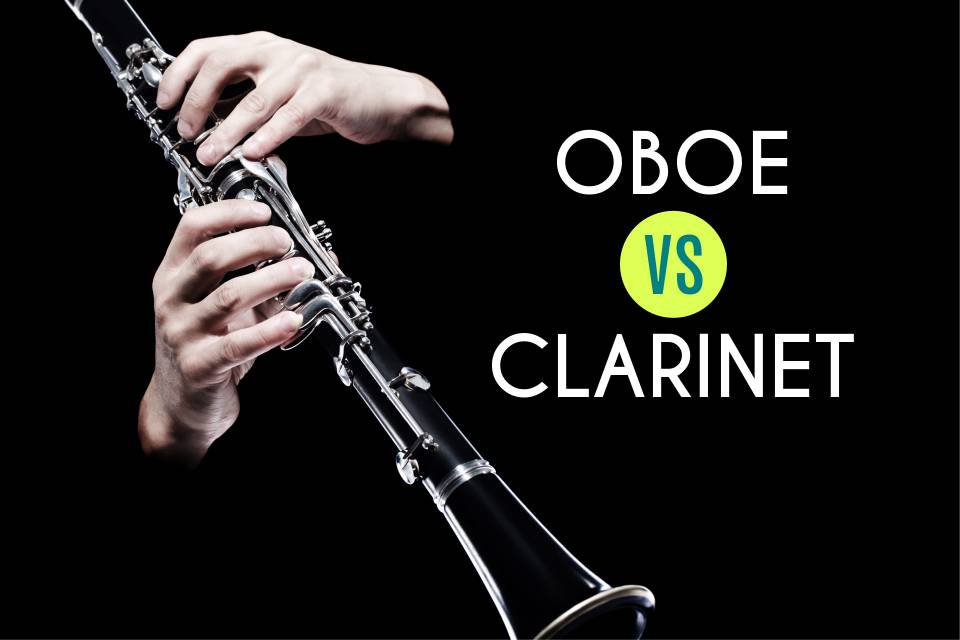 Even after many centuries of development, both in terms of instrument and theory, the world of music still holds so many secrets. Of course, some of these "secrets" could be classified as just common misconceptions and misunderstandings. Thankfully, we have the internet these days and the possibility to clear things up with ease.
However, one particular issue still bothers many inexperienced musicians these days, and it's the differences between oboe and clarinet. Of course, this oboe vs clarinet discussion is not uncommon and we've decided to tackle it and help you out in case you're having trouble differentiating between these two. Although similar, and somewhat related, they're still two very distinct instruments that have different use in not only classical music but other genres as well.
Origins and History
Oboe
One of the first differences is due to the origins of these two instruments. Oboe was developed originally as "hautbois" or "hoboy" back in the 17th century. However, the exact origins are not that known and no one is completely sure when it was developed, although it's assumed that it was in the 17th century in France. The oldest known Baroque oboe was made of boxwood and had only three keys, while the higher pitches were achieved with overblowing.
Clarinet
Clarinet, on the other hand, was developed from a single-reed instrument. But the modern-day clarinet comes from chalumeau. The invention of the instrument is often attributed to Johann Christoph Denner who added a register key to the chalumeau back around 1700. The chalumeau is a single-reed woodwind instrument from the late Baroque era. Of course, additional changes were made to it and clarinet eventually took the shape that we know of today. In the 19th century, we saw some additional changes made by Iwan Muller and Hyacinthe Klosé, which shaped the clarinet into a standard modern one that we have today.
See more: Top 7 Best Clarinets for Beginners
Appearance and Construction
Oboe
At first glance, some may mistake oboe and clarinet for being the same instrument. After all, we have an upper and lower joint and a bell. However, the construction is clearly different and we have some important distinctions to point out. First off, the oboe has two reeds, as well as a conical bore. Although both have a bell, this part is rounded on oboe. What's also important to note about oboes is that they also usually have closed tone holes. The size is also somewhat specific, and oboes have a total length of around 26 inches. Such a construction always makes them look "thicker" in appearance.
Clarinet
And then we have clarinets that are about 27.5 inches in length, making them look somewhat elongated. Clarinets also have open holes and, most importantly, it's a single-reed instrument. What also makes clarinet distinct from oboe is the fact that it has a barrel as well as a mouthpiece. The bell is also different – it's flared and is not as round compared to the oboe. These construction differences make for some significant changes in overall feel and especially in tone. But we'll get to that a bit later
Reed
Oboe
As you may already know since you're informing yourself about woodwind instruments, reed and how it actually works with the instrument is of great importance. And this is exactly one of the main points of difference between an oboe and a clarinet. When it comes to oboes, they have double reeds. They are placed one next to each other, which is how the main portion of the sound is formed. The double-reed construction also makes a huge impact on how the instrument is performed and what techniques a player must apply in order to get a good sound out of it.
Clarinet
And then we have clarinets that come with a single reed. Here, the reed lays on the mouthpiece and is kept in place by a simple ligature. Once again, such a configuration has its impact on the overall sound output as well as how the instrument is supposed to be played. The embouchure that a player applies is one of the main differences in performing a clarinet and an oboe. These might seem like nuances to a casual observer, but it's of great importance to those who perform these instruments, especially if someone plays both oboes and clarinets.
Sound
Oboe
The traits that we explained above all refer to some physical and historical differences. However, at the end of the day, all of these traits make a difference in sound, which is ultimately something that makes the practical difference when it comes to the implementation of clarinets and oboes in classical or modern music.
Reeds and the bore are two of the main components that make a difference. Compared to the clarinet, the oboe has a significantly brighter tone. Due to its specific sound, it finds implementation in classical music way more compared to modern music. This bright and clear tone is mostly due to the double-reed construction and the conically-shaped bore.
Clarinet
Compared to oboes, clarinet features smoother and mellower tone. At the same time, they're quite often a solo instrument, mostly because the tone still manages to cut through the mix easily. What's also interesting is that their tone makes them more suitable for multiple different genres. You'll even see the same clarinet model played in classical, jazz, blues, folk, and even rock music. This is all due to its single-reed formation and a cylindrically-shaped bore, which ultimately shapes its sound.
Watching Humoresque Duet for Oboe and Clarinet
Conclusion
In this whole clarinet vs oboe discussion, it's pretty obvious that clarinets are way more popular. This is no surprise since they manage to bring a "universal" tone for many different musical styles. At the same time, it's really mellow and still manages to cut through other instruments in the mix. This doesn't take away from oboe's greatness, but its use is still pretty limited to classical music. As far as performance techniques go, there are differences, but clarinet and oboe players can usually cross over to the other instrument and make it all work.